Warning
: Undefined variable $my_run_id in
/www/doc/www.jedenmesicbezce.cz/www/wp-content/plugins/rungo/classes/rungo_shortcodes.php
on line
124
Warning
: Undefined variable $my_run_id in
/www/doc/www.jedenmesicbezce.cz/www/wp-content/plugins/rungo/classes/rungo_shortcodes.php
on line
124
Warning
: Undefined variable $my_run_id in
/www/doc/www.jedenmesicbezce.cz/www/wp-content/plugins/rungo/classes/rungo_shortcodes.php
on line
124
Warning
: Undefined variable $my_run_id in
/www/doc/www.jedenmesicbezce.cz/www/wp-content/plugins/rungo/classes/rungo_shortcodes.php
on line
124
Warning
: Undefined variable $my_run_id in
/www/doc/www.jedenmesicbezce.cz/www/wp-content/plugins/rungo/classes/rungo_shortcodes.php
on line
124
Warning
: Undefined variable $my_run_id in
/www/doc/www.jedenmesicbezce.cz/www/wp-content/plugins/rungo/classes/rungo_shortcodes.php
on line
124
Warning
: Undefined variable $my_run_id in
/www/doc/www.jedenmesicbezce.cz/www/wp-content/plugins/rungo/classes/rungo_shortcodes.php
on line
124
Warning
: Undefined variable $my_run_id in
/www/doc/www.jedenmesicbezce.cz/www/wp-content/plugins/rungo/classes/rungo_shortcodes.php
on line
124
Warning
: Undefined variable $my_run_id in
/www/doc/www.jedenmesicbezce.cz/www/wp-content/plugins/rungo/classes/rungo_shortcodes.php
on line
124
Warning
: Undefined variable $my_run_id in
/www/doc/www.jedenmesicbezce.cz/www/wp-content/plugins/rungo/classes/rungo_shortcodes.php
on line
124
Warning
: Undefined variable $my_run_id in
/www/doc/www.jedenmesicbezce.cz/www/wp-content/plugins/rungo/classes/rungo_shortcodes.php
on line
124
Warning
: Undefined variable $my_run_id in
/www/doc/www.jedenmesicbezce.cz/www/wp-content/plugins/rungo/classes/rungo_shortcodes.php
on line
124
Warning
: Undefined variable $my_run_id in
/www/doc/www.jedenmesicbezce.cz/www/wp-content/plugins/rungo/classes/rungo_shortcodes.php
on line
124
Warning
: Undefined variable $my_run_id in
/www/doc/www.jedenmesicbezce.cz/www/wp-content/plugins/rungo/classes/rungo_shortcodes.php
on line
124
Warning
: Undefined variable $my_run_id in
/www/doc/www.jedenmesicbezce.cz/www/wp-content/plugins/rungo/classes/rungo_shortcodes.php
on line
124
Warning
: Undefined variable $my_run_id in
/www/doc/www.jedenmesicbezce.cz/www/wp-content/plugins/rungo/classes/rungo_shortcodes.php
on line
124
Warning
: Undefined variable $my_run_id in
/www/doc/www.jedenmesicbezce.cz/www/wp-content/plugins/rungo/classes/rungo_shortcodes.php
on line
124
Warning
: Undefined variable $result in
/www/doc/www.jedenmesicbezce.cz/www/wp-content/plugins/rungo/classes/rungo_tools.php
on line
50
Warning
: Undefined variable $my_run_id in
/www/doc/www.jedenmesicbezce.cz/www/wp-content/plugins/rungo/classes/rungo_shortcodes.php
on line
124
Warning
: Undefined variable $my_run_id in
/www/doc/www.jedenmesicbezce.cz/www/wp-content/plugins/rungo/classes/rungo_shortcodes.php
on line
124
Warning
: Undefined variable $my_run_id in
/www/doc/www.jedenmesicbezce.cz/www/wp-content/plugins/rungo/classes/rungo_shortcodes.php
on line
124
Warning
: Undefined variable $my_run_id in
/www/doc/www.jedenmesicbezce.cz/www/wp-content/plugins/rungo/classes/rungo_shortcodes.php
on line
124
Warning
: Undefined variable $my_run_id in
/www/doc/www.jedenmesicbezce.cz/www/wp-content/plugins/rungo/classes/rungo_shortcodes.php
on line
124
Warning
: Undefined variable $my_run_id in
/www/doc/www.jedenmesicbezce.cz/www/wp-content/plugins/rungo/classes/rungo_shortcodes.php
on line
124
Warning
: Undefined variable $my_run_id in
/www/doc/www.jedenmesicbezce.cz/www/wp-content/plugins/rungo/classes/rungo_shortcodes.php
on line
124
Warning
: Undefined variable $my_run_id in
/www/doc/www.jedenmesicbezce.cz/www/wp-content/plugins/rungo/classes/rungo_shortcodes.php
on line
124
Warning
: Undefined variable $my_run_id in
/www/doc/www.jedenmesicbezce.cz/www/wp-content/plugins/rungo/classes/rungo_shortcodes.php
on line
124
Warning
: Undefined variable $my_run_id in
/www/doc/www.jedenmesicbezce.cz/www/wp-content/plugins/rungo/classes/rungo_shortcodes.php
on line
124
Warning
: Undefined variable $my_run_id in
/www/doc/www.jedenmesicbezce.cz/www/wp-content/plugins/rungo/classes/rungo_shortcodes.php
on line
124
Warning
: Undefined variable $my_run_id in
/www/doc/www.jedenmesicbezce.cz/www/wp-content/plugins/rungo/classes/rungo_shortcodes.php
on line
124
Warning
: Undefined variable $my_run_id in
/www/doc/www.jedenmesicbezce.cz/www/wp-content/plugins/rungo/classes/rungo_shortcodes.php
on line
124
Warning
: Undefined variable $my_run_id in
/www/doc/www.jedenmesicbezce.cz/www/wp-content/plugins/rungo/classes/rungo_shortcodes.php
on line
124
Warning
: Undefined variable $my_run_id in
/www/doc/www.jedenmesicbezce.cz/www/wp-content/plugins/rungo/classes/rungo_shortcodes.php
on line
124
Warning
: Undefined variable $result in
/www/doc/www.jedenmesicbezce.cz/www/wp-content/plugins/rungo/classes/rungo_tools.php
on line
50
Warning
: Undefined variable $my_run_id in
/www/doc/www.jedenmesicbezce.cz/www/wp-content/plugins/rungo/classes/rungo_shortcodes.php
on line
124
Warning
: Undefined variable $my_run_id in
/www/doc/www.jedenmesicbezce.cz/www/wp-content/plugins/rungo/classes/rungo_shortcodes.php
on line
124
Warning
: Undefined variable $result in
/www/doc/www.jedenmesicbezce.cz/www/wp-content/plugins/rungo/classes/rungo_tools.php
on line
50
Warning
: Undefined variable $my_run_id in
/www/doc/www.jedenmesicbezce.cz/www/wp-content/plugins/rungo/classes/rungo_shortcodes.php
on line
124
Warning
: Undefined variable $my_run_id in
/www/doc/www.jedenmesicbezce.cz/www/wp-content/plugins/rungo/classes/rungo_shortcodes.php
on line
124
Warning
: Undefined variable $my_run_id in
/www/doc/www.jedenmesicbezce.cz/www/wp-content/plugins/rungo/classes/rungo_shortcodes.php
on line
124
Warning
: Undefined variable $my_run_id in
/www/doc/www.jedenmesicbezce.cz/www/wp-content/plugins/rungo/classes/rungo_shortcodes.php
on line
124
Warning
: Undefined variable $my_run_id in
/www/doc/www.jedenmesicbezce.cz/www/wp-content/plugins/rungo/classes/rungo_shortcodes.php
on line
124
Warning
: Undefined variable $my_run_id in
/www/doc/www.jedenmesicbezce.cz/www/wp-content/plugins/rungo/classes/rungo_shortcodes.php
on line
124
Warning
: Undefined variable $my_run_id in
/www/doc/www.jedenmesicbezce.cz/www/wp-content/plugins/rungo/classes/rungo_shortcodes.php
on line
124
Warning
: Undefined variable $my_run_id in
/www/doc/www.jedenmesicbezce.cz/www/wp-content/plugins/rungo/classes/rungo_shortcodes.php
on line
124
Warning
: Undefined variable $my_run_id in
/www/doc/www.jedenmesicbezce.cz/www/wp-content/plugins/rungo/classes/rungo_shortcodes.php
on line
124
Warning
: Undefined variable $my_run_id in
/www/doc/www.jedenmesicbezce.cz/www/wp-content/plugins/rungo/classes/rungo_shortcodes.php
on line
124
Warning
: Undefined variable $my_run_id in
/www/doc/www.jedenmesicbezce.cz/www/wp-content/plugins/rungo/classes/rungo_shortcodes.php
on line
124
Warning
: Undefined variable $my_run_id in
/www/doc/www.jedenmesicbezce.cz/www/wp-content/plugins/rungo/classes/rungo_shortcodes.php
on line
124
Warning
: Undefined variable $my_run_id in
/www/doc/www.jedenmesicbezce.cz/www/wp-content/plugins/rungo/classes/rungo_shortcodes.php
on line
124
Warning
: Undefined variable $my_run_id in
/www/doc/www.jedenmesicbezce.cz/www/wp-content/plugins/rungo/classes/rungo_shortcodes.php
on line
124
Warning
: Undefined variable $my_run_id in
/www/doc/www.jedenmesicbezce.cz/www/wp-content/plugins/rungo/classes/rungo_shortcodes.php
on line
124
Warning
: Undefined variable $my_run_id in
/www/doc/www.jedenmesicbezce.cz/www/wp-content/plugins/rungo/classes/rungo_shortcodes.php
on line
124
Warning
: Undefined variable $my_run_id in
/www/doc/www.jedenmesicbezce.cz/www/wp-content/plugins/rungo/classes/rungo_shortcodes.php
on line
124
Warning
: Undefined variable $my_run_id in
/www/doc/www.jedenmesicbezce.cz/www/wp-content/plugins/rungo/classes/rungo_shortcodes.php
on line
124
Warning
: Undefined variable $my_run_id in
/www/doc/www.jedenmesicbezce.cz/www/wp-content/plugins/rungo/classes/rungo_shortcodes.php
on line
124
Warning
: Undefined variable $my_run_id in
/www/doc/www.jedenmesicbezce.cz/www/wp-content/plugins/rungo/classes/rungo_shortcodes.php
on line
124
Warning
: Undefined variable $my_run_id in
/www/doc/www.jedenmesicbezce.cz/www/wp-content/plugins/rungo/classes/rungo_shortcodes.php
on line
124
Warning
: Undefined variable $my_run_id in
/www/doc/www.jedenmesicbezce.cz/www/wp-content/plugins/rungo/classes/rungo_shortcodes.php
on line
124
Warning
: Undefined variable $my_run_id in
/www/doc/www.jedenmesicbezce.cz/www/wp-content/plugins/rungo/classes/rungo_shortcodes.php
on line
124
Warning
: Undefined variable $my_run_id in
/www/doc/www.jedenmesicbezce.cz/www/wp-content/plugins/rungo/classes/rungo_shortcodes.php
on line
124
Warning
: Undefined variable $my_run_id in
/www/doc/www.jedenmesicbezce.cz/www/wp-content/plugins/rungo/classes/rungo_shortcodes.php
on line
124
Warning
: Undefined variable $my_run_id in
/www/doc/www.jedenmesicbezce.cz/www/wp-content/plugins/rungo/classes/rungo_shortcodes.php
on line
124
Warning
: Undefined variable $my_run_id in
/www/doc/www.jedenmesicbezce.cz/www/wp-content/plugins/rungo/classes/rungo_shortcodes.php
on line
124
Warning
: Undefined variable $result in
/www/doc/www.jedenmesicbezce.cz/www/wp-content/plugins/rungo/classes/rungo_tools.php
on line
50
Warning
: Undefined variable $my_run_id in
/www/doc/www.jedenmesicbezce.cz/www/wp-content/plugins/rungo/classes/rungo_shortcodes.php
on line
124
Warning
: Undefined variable $my_run_id in
/www/doc/www.jedenmesicbezce.cz/www/wp-content/plugins/rungo/classes/rungo_shortcodes.php
on line
124
Warning
: Undefined variable $my_run_id in
/www/doc/www.jedenmesicbezce.cz/www/wp-content/plugins/rungo/classes/rungo_shortcodes.php
on line
124
Warning
: Undefined variable $my_run_id in
/www/doc/www.jedenmesicbezce.cz/www/wp-content/plugins/rungo/classes/rungo_shortcodes.php
on line
124
Warning
: Undefined variable $result in
/www/doc/www.jedenmesicbezce.cz/www/wp-content/plugins/rungo/classes/rungo_tools.php
on line
50
Warning
: Undefined variable $my_run_id in
/www/doc/www.jedenmesicbezce.cz/www/wp-content/plugins/rungo/classes/rungo_shortcodes.php
on line
124
Warning
: Undefined variable $my_run_id in
/www/doc/www.jedenmesicbezce.cz/www/wp-content/plugins/rungo/classes/rungo_shortcodes.php
on line
124
Warning
: Undefined variable $my_run_id in
/www/doc/www.jedenmesicbezce.cz/www/wp-content/plugins/rungo/classes/rungo_shortcodes.php
on line
124
Warning
: Undefined variable $my_run_id in
/www/doc/www.jedenmesicbezce.cz/www/wp-content/plugins/rungo/classes/rungo_shortcodes.php
on line
124
Warning
: Undefined variable $my_run_id in
/www/doc/www.jedenmesicbezce.cz/www/wp-content/plugins/rungo/classes/rungo_shortcodes.php
on line
124
Warning
: Undefined variable $my_run_id in
/www/doc/www.jedenmesicbezce.cz/www/wp-content/plugins/rungo/classes/rungo_shortcodes.php
on line
124
Warning
: Undefined variable $my_run_id in
/www/doc/www.jedenmesicbezce.cz/www/wp-content/plugins/rungo/classes/rungo_shortcodes.php
on line
124
Warning
: Undefined variable $my_run_id in
/www/doc/www.jedenmesicbezce.cz/www/wp-content/plugins/rungo/classes/rungo_shortcodes.php
on line
124
Warning
: Undefined variable $my_run_id in
/www/doc/www.jedenmesicbezce.cz/www/wp-content/plugins/rungo/classes/rungo_shortcodes.php
on line
124
Warning
: Undefined variable $my_run_id in
/www/doc/www.jedenmesicbezce.cz/www/wp-content/plugins/rungo/classes/rungo_shortcodes.php
on line
124
Warning
: Undefined variable $my_run_id in
/www/doc/www.jedenmesicbezce.cz/www/wp-content/plugins/rungo/classes/rungo_shortcodes.php
on line
124
Warning
: Undefined variable $my_run_id in
/www/doc/www.jedenmesicbezce.cz/www/wp-content/plugins/rungo/classes/rungo_shortcodes.php
on line
124
Warning
: Undefined variable $my_run_id in
/www/doc/www.jedenmesicbezce.cz/www/wp-content/plugins/rungo/classes/rungo_shortcodes.php
on line
124
Warning
: Undefined variable $my_run_id in
/www/doc/www.jedenmesicbezce.cz/www/wp-content/plugins/rungo/classes/rungo_shortcodes.php
on line
124
Warning
: Undefined variable $my_run_id in
/www/doc/www.jedenmesicbezce.cz/www/wp-content/plugins/rungo/classes/rungo_shortcodes.php
on line
124
Warning
: Undefined variable $my_run_id in
/www/doc/www.jedenmesicbezce.cz/www/wp-content/plugins/rungo/classes/rungo_shortcodes.php
on line
124
Warning
: Undefined variable $my_run_id in
/www/doc/www.jedenmesicbezce.cz/www/wp-content/plugins/rungo/classes/rungo_shortcodes.php
on line
124
Warning
: Undefined variable $my_run_id in
/www/doc/www.jedenmesicbezce.cz/www/wp-content/plugins/rungo/classes/rungo_shortcodes.php
on line
124
Warning
: Undefined variable $result in
/www/doc/www.jedenmesicbezce.cz/www/wp-content/plugins/rungo/classes/rungo_tools.php
on line
50
Warning
: Undefined variable $my_run_id in
/www/doc/www.jedenmesicbezce.cz/www/wp-content/plugins/rungo/classes/rungo_shortcodes.php
on line
124
Warning
: Undefined variable $my_run_id in
/www/doc/www.jedenmesicbezce.cz/www/wp-content/plugins/rungo/classes/rungo_shortcodes.php
on line
124
Warning
: Undefined variable $my_run_id in
/www/doc/www.jedenmesicbezce.cz/www/wp-content/plugins/rungo/classes/rungo_shortcodes.php
on line
124
Warning
: Undefined variable $my_run_id in
/www/doc/www.jedenmesicbezce.cz/www/wp-content/plugins/rungo/classes/rungo_shortcodes.php
on line
124
Warning
: Undefined variable $my_run_id in
/www/doc/www.jedenmesicbezce.cz/www/wp-content/plugins/rungo/classes/rungo_shortcodes.php
on line
124
Warning
: Undefined variable $my_run_id in
/www/doc/www.jedenmesicbezce.cz/www/wp-content/plugins/rungo/classes/rungo_shortcodes.php
on line
124
Warning
: Undefined variable $my_run_id in
/www/doc/www.jedenmesicbezce.cz/www/wp-content/plugins/rungo/classes/rungo_shortcodes.php
on line
124
Warning
: Undefined variable $my_run_id in
/www/doc/www.jedenmesicbezce.cz/www/wp-content/plugins/rungo/classes/rungo_shortcodes.php
on line
124
Warning
: Undefined variable $my_run_id in
/www/doc/www.jedenmesicbezce.cz/www/wp-content/plugins/rungo/classes/rungo_shortcodes.php
on line
124
Warning
: Undefined variable $my_run_id in
/www/doc/www.jedenmesicbezce.cz/www/wp-content/plugins/rungo/classes/rungo_shortcodes.php
on line
124
Warning
: Undefined variable $my_run_id in
/www/doc/www.jedenmesicbezce.cz/www/wp-content/plugins/rungo/classes/rungo_shortcodes.php
on line
124
Warning
: Undefined variable $my_run_id in
/www/doc/www.jedenmesicbezce.cz/www/wp-content/plugins/rungo/classes/rungo_shortcodes.php
on line
124
Warning
: Undefined variable $my_run_id in
/www/doc/www.jedenmesicbezce.cz/www/wp-content/plugins/rungo/classes/rungo_shortcodes.php
on line
124
Warning
: Undefined variable $my_run_id in
/www/doc/www.jedenmesicbezce.cz/www/wp-content/plugins/rungo/classes/rungo_shortcodes.php
on line
124
Warning
: Undefined variable $my_run_id in
/www/doc/www.jedenmesicbezce.cz/www/wp-content/plugins/rungo/classes/rungo_shortcodes.php
on line
124
Warning
: Undefined variable $my_run_id in
/www/doc/www.jedenmesicbezce.cz/www/wp-content/plugins/rungo/classes/rungo_shortcodes.php
on line
124
Warning
: Undefined variable $my_run_id in
/www/doc/www.jedenmesicbezce.cz/www/wp-content/plugins/rungo/classes/rungo_shortcodes.php
on line
124
Warning
: Undefined variable $my_run_id in
/www/doc/www.jedenmesicbezce.cz/www/wp-content/plugins/rungo/classes/rungo_shortcodes.php
on line
124
Warning
: Undefined variable $my_run_id in
/www/doc/www.jedenmesicbezce.cz/www/wp-content/plugins/rungo/classes/rungo_shortcodes.php
on line
124
Warning
: Undefined variable $my_run_id in
/www/doc/www.jedenmesicbezce.cz/www/wp-content/plugins/rungo/classes/rungo_shortcodes.php
on line
124
Warning
: Undefined variable $my_run_id in
/www/doc/www.jedenmesicbezce.cz/www/wp-content/plugins/rungo/classes/rungo_shortcodes.php
on line
124
Warning
: Undefined variable $my_run_id in
/www/doc/www.jedenmesicbezce.cz/www/wp-content/plugins/rungo/classes/rungo_shortcodes.php
on line
124
Warning
: Undefined variable $my_run_id in
/www/doc/www.jedenmesicbezce.cz/www/wp-content/plugins/rungo/classes/rungo_shortcodes.php
on line
124
Warning
: Undefined variable $my_run_id in
/www/doc/www.jedenmesicbezce.cz/www/wp-content/plugins/rungo/classes/rungo_shortcodes.php
on line
124
Warning
: Undefined variable $my_run_id in
/www/doc/www.jedenmesicbezce.cz/www/wp-content/plugins/rungo/classes/rungo_shortcodes.php
on line
124
Warning
: Undefined variable $my_run_id in
/www/doc/www.jedenmesicbezce.cz/www/wp-content/plugins/rungo/classes/rungo_shortcodes.php
on line
124
Warning
: Undefined variable $result in
/www/doc/www.jedenmesicbezce.cz/www/wp-content/plugins/rungo/classes/rungo_tools.php
on line
50
Warning
: Undefined variable $my_run_id in
/www/doc/www.jedenmesicbezce.cz/www/wp-content/plugins/rungo/classes/rungo_shortcodes.php
on line
124
Warning
: Undefined variable $my_run_id in
/www/doc/www.jedenmesicbezce.cz/www/wp-content/plugins/rungo/classes/rungo_shortcodes.php
on line
124
Warning
: Undefined variable $my_run_id in
/www/doc/www.jedenmesicbezce.cz/www/wp-content/plugins/rungo/classes/rungo_shortcodes.php
on line
124
Warning
: Undefined variable $my_run_id in
/www/doc/www.jedenmesicbezce.cz/www/wp-content/plugins/rungo/classes/rungo_shortcodes.php
on line
124
Warning
: Undefined variable $my_run_id in
/www/doc/www.jedenmesicbezce.cz/www/wp-content/plugins/rungo/classes/rungo_shortcodes.php
on line
124
Warning
: Undefined variable $my_run_id in
/www/doc/www.jedenmesicbezce.cz/www/wp-content/plugins/rungo/classes/rungo_shortcodes.php
on line
124
Warning
: Undefined variable $my_run_id in
/www/doc/www.jedenmesicbezce.cz/www/wp-content/plugins/rungo/classes/rungo_shortcodes.php
on line
124
Warning
: Undefined variable $my_run_id in
/www/doc/www.jedenmesicbezce.cz/www/wp-content/plugins/rungo/classes/rungo_shortcodes.php
on line
124
Warning
: Undefined variable $my_run_id in
/www/doc/www.jedenmesicbezce.cz/www/wp-content/plugins/rungo/classes/rungo_shortcodes.php
on line
124
Warning
: Undefined variable $my_run_id in
/www/doc/www.jedenmesicbezce.cz/www/wp-content/plugins/rungo/classes/rungo_shortcodes.php
on line
124
Warning
: Undefined variable $my_run_id in
/www/doc/www.jedenmesicbezce.cz/www/wp-content/plugins/rungo/classes/rungo_shortcodes.php
on line
124
Warning
: Undefined variable $my_run_id in
/www/doc/www.jedenmesicbezce.cz/www/wp-content/plugins/rungo/classes/rungo_shortcodes.php
on line
124
Warning
: Undefined variable $my_run_id in
/www/doc/www.jedenmesicbezce.cz/www/wp-content/plugins/rungo/classes/rungo_shortcodes.php
on line
124
Warning
: Undefined variable $my_run_id in
/www/doc/www.jedenmesicbezce.cz/www/wp-content/plugins/rungo/classes/rungo_shortcodes.php
on line
124
Warning
: Undefined variable $my_run_id in
/www/doc/www.jedenmesicbezce.cz/www/wp-content/plugins/rungo/classes/rungo_shortcodes.php
on line
124
Warning
: Undefined variable $my_run_id in
/www/doc/www.jedenmesicbezce.cz/www/wp-content/plugins/rungo/classes/rungo_shortcodes.php
on line
124
Warning
: Undefined variable $my_run_id in
/www/doc/www.jedenmesicbezce.cz/www/wp-content/plugins/rungo/classes/rungo_shortcodes.php
on line
124
Warning
: Undefined variable $my_run_id in
/www/doc/www.jedenmesicbezce.cz/www/wp-content/plugins/rungo/classes/rungo_shortcodes.php
on line
124
Warning
: Undefined variable $my_run_id in
/www/doc/www.jedenmesicbezce.cz/www/wp-content/plugins/rungo/classes/rungo_shortcodes.php
on line
124
Warning
: Undefined variable $my_run_id in
/www/doc/www.jedenmesicbezce.cz/www/wp-content/plugins/rungo/classes/rungo_shortcodes.php
on line
124
Warning
: Undefined variable $result in
/www/doc/www.jedenmesicbezce.cz/www/wp-content/plugins/rungo/classes/rungo_tools.php
on line
50
Warning
: Undefined variable $my_run_id in
/www/doc/www.jedenmesicbezce.cz/www/wp-content/plugins/rungo/classes/rungo_shortcodes.php
on line
124
Warning
: Undefined variable $my_run_id in
/www/doc/www.jedenmesicbezce.cz/www/wp-content/plugins/rungo/classes/rungo_shortcodes.php
on line
124
Warning
: Undefined variable $my_run_id in
/www/doc/www.jedenmesicbezce.cz/www/wp-content/plugins/rungo/classes/rungo_shortcodes.php
on line
124
Květnová běžecká výzva 2019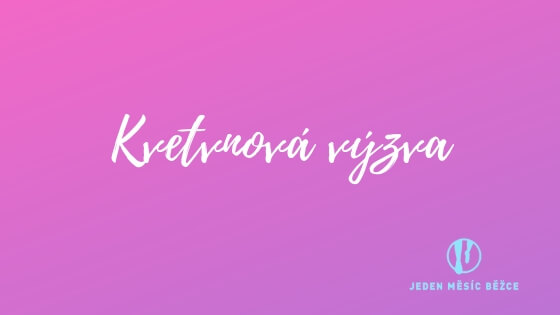 Někdo má už v tuto dobu plnou závodní sezónu a ladí jen formu, někdo se teprve bude připravovat jako já. Po několika měsíční běžecké pauze jsem se rozhodla znovu pustit do tréninku a zkusit ze sebe něco vymáčknout. Mým letošním vrcholem bude Jizerská 50 v rámci série Běhej lesy. Ale víc o tom v některém dalším článku. Dneska tu jsme proto, abychom se zapsali do další běžecké výzvy. Tentokrát pro vás mám batůžek Under Armour, který do výzvy věnoval můj dlouholetý partner Protrénink.cz. Pro všechny je samozřejmě stále aktivní i slevový kód na jejich zboží a to "JMB". Při jeho použití máte i letos možnost získat slevu 20%.

A jak tedy můžete tenhle sportovní batoh vyhrát?
PRAVIDLA
Připojte se max. do 15. dne v měsíci (16. dne ráno si dělám printscreen přihlášených) do výzvy a stanovte si počet kilometrů, které byste rádi za daný měsíc uběhli. Pak jen začněte běhat, zapisujte pravidelně své kilometry a počkejte si na začátek dalšího měsíce, kdy generátorem náhodných čísel vylosuji jednoho šťastlivce, který si odměnu odnese.
K tomu, abych vás do losování zařadila, musíte během května naběhat alespoň 95% vašeho původního plánu.
Pokud se do výzvy přihlašujete později než před jejím začátkem, případně v jejím průběhu, je povoleno připsat zpětně i již naběhané kilometry. Stačí prostě do kolonky dnešní běh dopsat vše najednou, případně postupně. V případě, že se někde upíšete a potřebujete vaše kilometry opravit, buď mi napište na email pretiveronika@gmail.com nebo zde do komentářů pod výzvu.
Hashtag, pro ty, kteří se chtějí svými výkony pochlubit na Instagramu, je už po několik měsíců stejný a to #behjenasenerest (Běh je naše neřest). A začíná se pěkně rozrůstat. Dejte si ho na Instagramu do sledování a uvidíte, kolik lidí s ním běhá nebo se podívejte do zdejší fotogalerie.
Není možné se již k běhu připojit.
Výsledková tabulka
| Jméno | | Dosud | Cíl | Zbývá |
| --- | --- | --- | --- | --- |
| 1. Veronika Preti (JMB) | | 140,46 km | 200 km | 29.8% |
| 2. Katty Albrechtová | | 151,57 km | 125 km | 0% |
| 3. Bára Aydin | | 5,15 km | 60 km | 91.4% |
| 4. Stanislav Bálka (SVVAT) | | 204,50 km | 180 km | 0% |
| 5. Petra Bartoskova | | 35,89 km | 75 km | 52.1% |
| 6. Šárka Bártová (Šnek Severu ) | | 61 km | 100 km | 39% |
| 7. Romana Baškovská (Holky z Vršovky ) | | 187,10 km | 150 km | 0% |
| 8. Blanka Baxová (Báječné ženy v běhu) | | 136,69 km | 100 km | 0% |
| 9. Jan Behenský (RUN magazine team) | | 217,97 km | 225 km | 3.1% |
| 10. Milan Bíbr | | 97,03 km | 100 km | 3% |
| 11. Petra Blechtová Geryková (Prostě běž-Dubňáčci 2019) | | 34,56 km | 80 km | 56.8% |
| 12. Jiří Boček (Šneci v Běhu, Běžci Chomutov) | | 41,10 km | 100 km | 58.9% |
| 13. Lenka Böhmová (Bellis ) | | 96,98 km | 100 km | 3% |
| 14. Lucie Butcher | | 11 km | 100 km | 89% |
| 15. Bára Částková | | 50,50 km | 50 km | 0% |
| 16. Petra Čechová (JMB) | | 160 km | 120 km | 0% |
| 17. Katka Červinková | | 0 km | 100 km | 100% |
| 18. Pavel Činátl (WRT) | | 122,85 km | 100 km | 0% |
| 19. Andrea Dalihodová (Povrlské běhny) | | 53,90 km | 50 km | 0% |
| 20. Daniela Dědičová | | 44,20 km | 50 km | 11.6% |
| 21. Jana Drábková | | 200,60 km | 200 km | 0% |
| 22. Eva Dyntarová | | 40,34 km | 50 km | 19.3% |
| 23. Kristina Faitova | | 62,22 km | 65 km | 4.3% |
| 24. Kateřina Frühaufová (Šneci v běhu ) | | 7 km | 50 km | 86% |
| 25. Ondřej Fujtík | | 74,38 km | 50 km | 0% |
| 26. Lucka Gloserová | | 48 km | 50 km | 4% |
| 27. Tereza Grbavčicová | | 10,30 km | 80 km | 87.1% |
| 28. Dana Gregorová | | 53,24 km | 100 km | 46.8% |
| 29. Radka Haislová | | 180 km | 180 km | 0% |
| 30. Markéta Hamanová Čechová | | 119,22 km | 180 km | 33.8% |
| 31. Hana Antosova | | 241,07 km | 220 km | 0% |
| 32. Lada Havelková | | 0 km | 50 km | 100% |
| 33. Hanka Heiserova | | 146,61 km | 111 km | 0% |
| 34. Martina Hlaváčková | | 0 km | 35 km | 100% |
| 35. Gabriela Hoffmanová | | 71,20 km | 70 km | 0% |
| 36. Petr HOLEČEK (Běžci Chomutov) | | 58,21 km | 60 km | 3% |
| 37. Zdena Hrabíková (šneci v běhu) | | 5,70 km | 100 km | 94.3% |
| 38. Ľubica Hradecká (VLK JL SVK) | | 14,36 km | 65 km | 77.9% |
| 39. Michaela Hradecká | | 47,33 km | 100 km | 52.7% |
| 40. Jozef Hrubco | | 228,80 km | 200 km | 0% |
| 41. Nikola Hřebíčková | | 50,84 km | 90 km | 43.5% |
| 42. Hana Hubeňáková | | 141,86 km | 120 km | 0% |
| 43. Jana Hudčeková (Prostě běž-Dubňáčci 2019) | | 44 km | 35 km | 0% |
| 44. Anna Charvátová | | 35,12 km | 35 km | 0% |
| 45. Lukáš Chrást (Running Zone Brno) | | 250,03 km | 200 km | 0% |
| 46. Michal Ištvánek | | 135,65 km | 130 km | 0% |
| 47. Jan Jagoš | | 37 km | 70 km | 47.1% |
| 48. Gabriela Jakouběová (Šneci v běhu) | | 64,80 km | 50 km | 0% |
| 49. Pavlína Jirkovská (Báječné ženy v běhu) | | 155 km | 150 km | 0% |
| 50. Petra Jorsová (PrIMA Adveťačky ) | | 39,19 km | 80 km | 51% |
| 51. Jiří Jošt | | 64,23 km | 60 km | 0% |
| 52. Ladislava Kabourková (Šneci v běhu) | | 51,20 km | 80 km | 36% |
| 53. Barbora Kalinová (SRTG Česká ) | | 14,08 km | 100 km | 85.9% |
| 54. Pavel Karal | | 53,03 km | 300 km | 82.3% |
| 55. Mentol Khá (Prostě běž! Dubňáčci 2019) | | 36,50 km | 60 km | 39.2% |
| 56. Hanka Kolářová | | 83,94 km | 100 km | 16.1% |
| 57. Martina Krajíčková | | 69,80 km | 110 km | 36.5% |
| 58. Michal Kratochvil (RUN Magazine Team) | | 60,95 km | 120 km | 49.2% |
| 59. Pavla Kropíková | | 10 km | 35 km | 71.4% |
| 60. Petra Kudlíková (Adventní běhání) | | 301,78 km | 300 km | 0% |
| 61. Monika Lohová (Rozběháme Kladno) | | 0 km | 200 km | 100% |
| 62. LucieHajtova (PROSTĚ BĚŽ-dubňátka2019) | | 68 km | 60 km | 0% |
| 63. Lucie Lukešová | | 20,66 km | 130 km | 84.1% |
| 64. Kateřina Lustigová | | 91 km | 90 km | 0% |
| 65. Robert Macula | | 0 km | 200 km | 100% |
| 66. Silvie Malíková (Šneci v běhu) | | 120 km | 111 km | 0% |
| 67. Blanka Maucher | | 127,35 km | 117 km | 0% |
| 68. MBcko (SRTG Plzeň) | | 145,60 km | 150 km | 2.9% |
| 69. Monika Krausova (prostěběž) | | 27,98 km | 50 km | 44% |
| 70. Jiřina Moravcová (Prostě běž) | | 120,33 km | 100 km | 0% |
| 71. Jana Mydlilová (Šneci v běhu) | | 6 km | 60 km | 90% |
| 72. Michal Nesvadba | | 6,22 km | 100 km | 93.8% |
| 73. Pavel Novak (Run The World CZ) | | 114,05 km | 120 km | 5% |
| 74. Josef Novák (NoDi Runners Humpolec) | | 182,78 km | 130 km | 0% |
| 75. Lucie Nováková (NoDi runners Humpolec) | | 110,73 km | 100 km | 0% |
| 76. Lukáš Novotný | | 131 km | 130 km | 0% |
| 77. Hana Olenočinová (BěžímPro.cz) | | 125,50 km | 150 km | 16.3% |
| 78. Gabriela Pánková | | 16 km | 220 km | 92.7% |
| 79. Ivana Patková | | 156 km | 120 km | 0% |
| 80. Richard Páviš (Run magazine team) | | 10,20 km | 150 km | 93.2% |
| 81. Pavla Behenska | | 123,27 km | 120 km | 0% |
| 82. David Pecina (LuRa) | | 121,34 km | 200 km | 39.3% |
| 83. Petra Peterková | | 0 km | 35 km | 100% |
| 84. Pavel Petr (JMB) | | 130,90 km | 125 km | 0% |
| 85. PetraKop | | 36,60 km | 100 km | 63.4% |
| 86. Veronika Petrová (JMB) | | 83,36 km | 60 km | 0% |
| 87. Magdalena Petrová | | 86,31 km | 120 km | 28.1% |
| 88. Jarmila Petrová | | 28,36 km | 100 km | 71.6% |
| 89. Petra Pivoňková | | 58,70 km | 42 km | 0% |
| 90. Květoslava Pokorná | | 84,50 km | 50 km | 0% |
| 91. Lenka Porska (Prostě běž!) | | 29,75 km | 70 km | 57.5% |
| 92. Jitka Procházková | | 92 km | 90 km | 0% |
| 93. Lenka Rádlová (Rozběháme Česko - Plzeň) | | 97 km | 100 km | 3% |
| 94. Denisa Rajchlová (BK Louny) | | 201,19 km | 200 km | 0% |
| 95. Pavlína Repaská | | 154,23 km | 150 km | 0% |
| 96. Táňa Rohlíková (Prostě běž - dubňáčci 2019) | | 78,80 km | 65 km | 0% |
| 97. Vašek Ruml (SportHero) | | 9 km | 150 km | 94% |
| 98. Iveta Ruprechtova | | 60 km | 100 km | 40% |
| 99. Jaroslav Řada | | 158 km | 100 km | 0% |
| 100. Katka Říhová | | 28,13 km | 40 km | 29.7% |
| 101. Katerina Sadilkova Gregorova (JMB) | | 118 km | 110 km | 0% |
| 102. Robert Seehofner (See.cz) | | 201,72 km | 200 km | 0% |
| 103. Zuzana Schmidtová (EXTRA Brno) | | 121 km | 120 km | 0% |
| 104. Alena Skácelová | | 105,06 km | 120 km | 12.4% |
| 105. Jana Součková (3HS) | | 102 km | 100 km | 0% |
| 106. Ludmila Soukupová | | 58,80 km | 70 km | 16% |
| 107. Milena Staňková | | 65,60 km | 120 km | 45.3% |
| 108. Romana Suchá | | 66,86 km | 100 km | 33.1% |
| 109. Pavla Sukaná | | 0 km | 100 km | 100% |
| 110. Renata Šalátová (Rungo pro ženy) | | 214 km | 200 km | 0% |
| 111. Markéta Šiplová | | 358 km | 350 km | 0% |
| 112. Lucie Škubalová (Šneci v běhu) | | 130 km | 100 km | 0% |
| 113. Jan Šmejc (Hopman Žatec) | | 80,29 km | 150 km | 46.5% |
| 114. Gabriela Šmídová (STG Česká Třebová) | | 28,03 km | 40 km | 29.9% |
| 115. Štěpánka Štindlová | | 150 km | 150 km | 0% |
| 116. Andrea Švihelová (Prostě běž - září 2018) | | 42,13 km | 40 km | 0% |
| 117. Věra Tichá | | 26 km | 100 km | 74% |
| 118. Jiří Trnka (Běžím, tedy jedu) | | 143,69 km | 150 km | 4.2% |
| 119. Hynek Tříška | | 25 km | 50 km | 50% |
| 120. Lucie Uhrová | | 42,73 km | 45 km | 5% |
| 121. Tomáš Urban (Kolín) | | 416,20 km | 300 km | 0% |
| 122. Tomáš Valentík | | 100,50 km | 100 km | 0% |
| 123. Klara Valentová | | 196,50 km | 200 km | 1.7% |
| 124. Martin Večerek | | 12,60 km | 200 km | 93.7% |
| 125. Veru81 (JMB) | | 5,60 km | 200 km | 97.2% |
| 126. Lenka Veselá | | 57,50 km | 80 km | 28.1% |
| 127. Martina Vondrovská (JMB) | | 133,60 km | 145 km | 7.9% |
| 128. Daniela Weingartlová (SDH Rotava) | | 88 km | 85 km | 0% |
| 129. Lucie Zajícová (Holky v pohybu) | | 0 km | 60 km | 100% |
| 130. Majda Zelenková | | 60,41 km | 90 km | 32.9% |
| 131. Iveta Zetochová (Running lawyers) | | 118,95 km | 100 km | 0% |
| 132. Kateřina Žohová | | 6 km | 80 km | 92.5% |